Check out our latest news in our newsletter archive here  and see below
Trinity Women Graduates 2017 Spring Programme
We will continue to take your feedback and suggestions on board as we plan our events for 2017 and 2017. We post all events on our website www.trinitywomengraduates.ie, LinkedIn, Facebook, and Twitter, so please follow us.  All events are open to members and their guests, unless otherwise stated.
___________________________________________________________________
Trinity Women Graduate Association (TWG) Upcoming Events:
_______________________________________________________________________
The Vermeer Exhibition at the National Gallery – a Private Guided Tour for TWG,on Wednesday June 28th at 6pm.

Places will be limited, so please contact if you are interested in attending.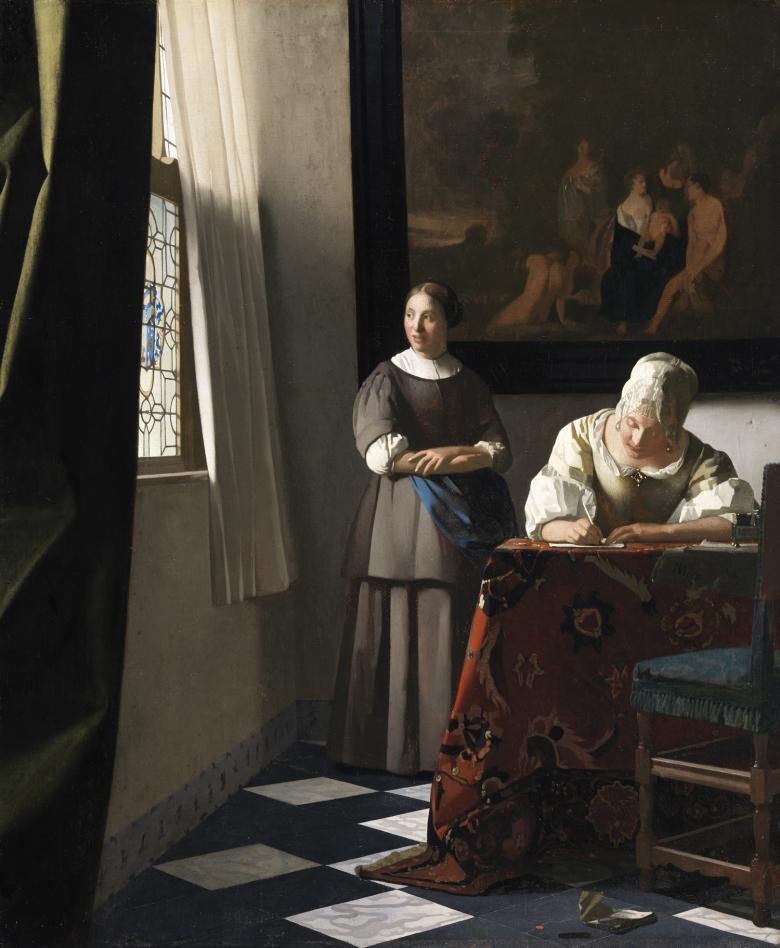 Opening on 17 June, this exhibition explores the fascinating network of relationships between Vermeer and Dutch genre painters of the period 1650 to 1675, Conceived by the National Gallery of Ireland, this exhibition will bring together some 60 paintings from around the world
Entry 15.00 Euro; CONTACT  – grace.omalley@eircom.net,

Meet at the Gallery Friends desk at 17.30pm on Weds 28th June
____________________________________________________________________
RECENT EVENTS:
RHA Annual Exhibition, Private  Guided Tour, Thursday June 15th, 10.30am
TWG is pleased to invite you to a tour of the Annul Exhibition of the Royal Hibernian Academy. The tour will be led by our Guide, Audrey Brennan, a TWG Member and TCD Art History Graduate. It will take place at 11am on Thursday June 15th; meet for coffee beforehand at 10.30 in the RHA cafe.
This year, the RHA 185th Annual Exhibition will open to the public on 26 May and show until 8 August. Ireland's largest and longest established open submission exhibition includes painting, sculpture, photography, print, drawing and architectural models by Academy Members, invited artists and artists selected through the open submission process.
Dead Interesting Glasnevin
Saturday May 27th, Tour of  Glasnevin Cemetery, 12.30 -2.30
________________________________________________________________
Friday 5 May: Join #TrinityWomenGraduates 7.30pm Samuel Beckett Theatre, TCD for Snow White, String Variations and Before the Bell Rings Ballets
______________________________________________________________________
May 6th: "It's all About You."  Mind, Body & Spirit – wholeness and wellbeing.
The IrFUW Social Committee are delighted to announce an exciting and empowering Fundraising event on Saturday 6th May.
 Summary of Details: Venue: United Arts club, 3 Fitzwilliam St. Upper, Dublin 2. Time: 11am to 4pm. Cost; Members €40.   Non Members €45 (Tea, coffee & cookies on arrival, and a buffet lunch are included in the cost).WOMEN'S HISTORY WALKING TOUR OF DUBLIN with historian Sarah Finnegan
Saturday 1 April 2017, 10.45 am, Meet at Front Arch, TCD (1.5 hours)
Starting at Trinity, we'll discuss the history of women in Irish education and, moving towards the Rosie Hackett bridge, we'll examine the place of women in Dublin from Viking times onward, along with the importance of the river within this context and the representation of women in terms of the bridges that span it.  A discussion of Rosie Hackett leads us smoothly into the next stop, Liberty Hall. There, the main topic is that of women in the 1913 Lockout, the 1916 Rising and the daily battles these women faced in order to gain the rights that had long been granted to their male counterparts.The Monto is the next topic of conversation, and following on from that the Abbey is the next natural stop on the path towards O'Connell St, along with Wynns Hotel. Following Wynns I propose we make our way up O'Connell Street to the Proclamation plaque and from there discuss commemoration and the depiction of women in Dublin while addressing the document itself as a reference. This is also the perfect point for a discussion on Clery's, department stores, ballrooms and, turning to face  the GPO, we celebrate and explore the role of women in the 1916 Rising.  We'll the move up along O'Connell street and , with a good vantage point, discuss the Rotunda hospital and healthcare for women before moving back down towards Henry Street and on our right stepping onto Moore Street to discuss the role of women in the workplace.  We then, back on Henry St, tell story of Jennie Wyse Power, the Dunnes Stores strikers before making our way back towards the river where the tour concludes.
WOMEN IN THE PUBLIC EYE: DISCUSSION AND NETWORKING EVENT
Tuesday 28 February 6.30pm, Room 02A, Ground Floor, School of Law, House 39, New Square, Trinity College Dublin
In this career-focused event open to members and non-members of Trinity Women Graduates, Margaret Ward, entrepreneur, broadcaster and Founder of Women on Air, will give an overview of what prompted her to start Women on Air and her work as a founder of two different communications and training companies.
 Margaret will be joined by Averil Power, CEO of the Asthma Society of Ireland, former Senator and Trinity alumna for a discussion with Lorna Jennings, Managing Director of Dublin's newest public relations firm, Hanover Communications, on what it's like to be in a public facing role.
y